Join us for LMS training in Kuala Lumpur!
Looking for LMS training Kuala Lumpur? Check back regularly for updates and information about our courses or contact us directly today.
Whether you are an individual looking to enhance your skills or a company seeking to improve your training processes, learning management system training in Kuala Lumpur offers a range of benefits.
What LMS training courses does Pukunui Malaysia offer?
We have three standard courses that are open to the Public. Additionally, we run onsite and online training that can be customised to your needs.
Pukunui Course Creator.
For teachers and trainers starting out on their Moodle™ journey

This two-day Moodle training is for educators and business trainers. We will learn about the core features of Moodle and show you how to design eLearning courses.

Pukunui LMS Manager.
For system administrators and those looking after Moodle™ sites

This one-day training is for managers of a Moodle™ site. The training has been designed to cover a wide variety of site administration settings.

Pukunui Master Class. For the More Experienced Moodler

The Pukunui Master Class is a comprehensive two-day program tailored for experienced Moodle™ users who are eager to enhance their online learning journeys. Designed as an advanced course, it delves into lesser-known strategies, tips, and techniques to maximize the potential of Moodle™ sites and course pages.
Pukunui Course Creator & Pukunui LMS Manager Combo. Great discounts compared to buying them separately.
Get the most from your learning management system, and increase your business performance. Our LMS training uses a modular online training course. We discuss course design and important aspects of your learning management system. As a result, our training courses provide customer success. Leading brands use Pukunui. So whether you are looking for corporate training, higher education training, or government sector training, we can maximise your Moodle LMS platform.
Finding the Best Learning Management System Training in Kuala Lumpur
If you are seeking learning management system (LMS) training in Kuala Lumpur, it is essential to find the best program that meets your specific needs and requirements. That's where we can help.
Identify Your Training Goals
Before starting your search for LMS training, it is crucial to identify your training goals. Determine the specific skills and knowledge you want to gain from the training program, as well as any specific industry or sector requirements. Understanding your training objectives will help you narrow down your options and ensure that you choose a program that aligns with your goals.
Research Training Providers
Once you have identified your training goals, start researching different training providers in Kuala Lumpur. Look for established organizations that have a track record of delivering high-quality LMS training. Explore their websites, read testimonials reviews and success stories, and evaluate their course offerings to determine if they meet your requirements.
Consider Accreditation and Certifications

In addition to our training courses you might want to check out Moodle Academy.

Moodle Academy is a platform that offers free online courses for individuals interested in becoming Moodle Educators, Administrators, Designers, and Developers. It serves as a learning hub for the global Moodle community. The website provides various resources, including webinars, courses, and programs, allowing users to enhance their skills and knowledge in Moodle.

https://moodle.academy/
Evaluate Delivery Methods
Ensure that the topics covered align with your training goals and that the content is up-to-date and relevant. Consider the delivery methods used, such as self-paced courses, instructor-led online conferencing, blended learning or face-to-face approaches. Choose a training format that suits your learning preferences and availability.
Assess Trainer Expertise and Experience
The expertise and experience of the trainers can greatly impact the quality of LMS training. Research the trainers and assess their qualifications, industry experience, and teaching methodology. Look for trainers who have practical experience in implementing and managing learning management systems to ensure that you receive comprehensive and practical training.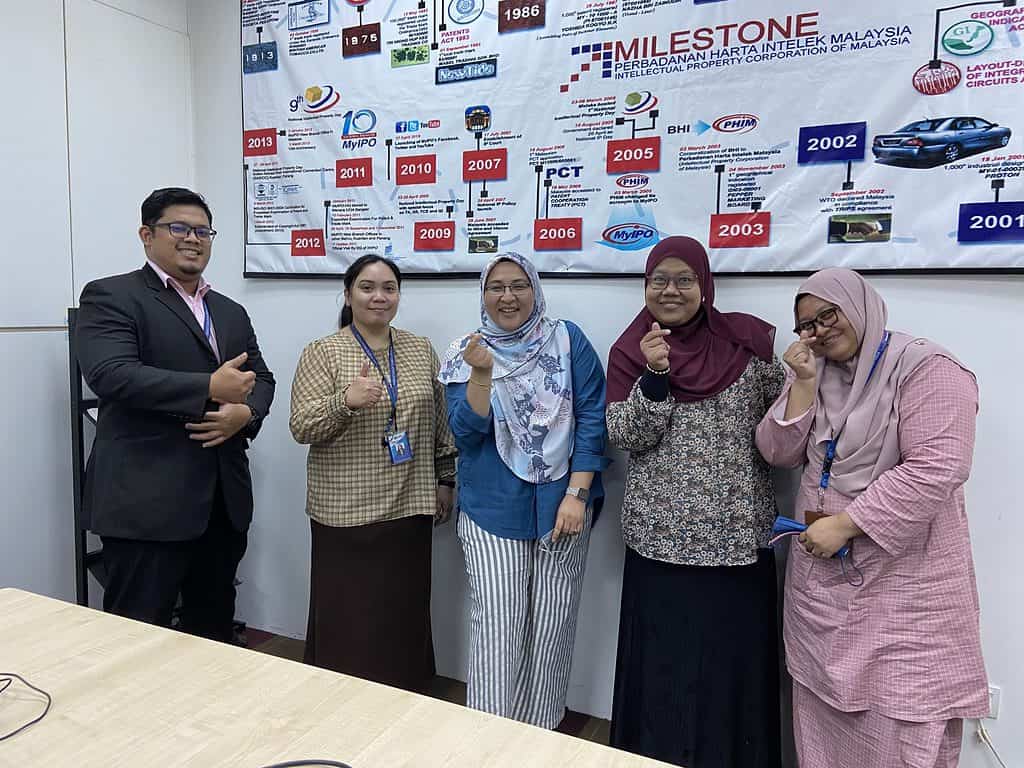 About Our Trainers

Putri Nor Atteya
Putri is a technologist who enjoys helping people understand Moodle, an e-learning platform. She is currently serving as an e-learning consultant and LMS trainer at Pukunui Sdn Bhd, a leading Learning Management Systems provider based in Malaysia. Putri has trained hundreds of lecturers to ensure they are well-prepared for their teaching and learning journey. She is also described as an easy-going, good listener, easy to talk to, and hardworking person. Prior to her current position, she was the IT Executive: Learning Technology at The University of Nottingham Malaysia Campus and worked as a teaching assistant at Universiti Putra Malaysia and a system engineer at Mutiara Teknologi Sdn Bhd.

Vinny Stocker
Vinny is a seasoned teacher and technologist with 20+ years of educational leadership. He has ICT experience across a range of contexts including England, Thailand, Turkey, and Malaysia. Vinny started using ICT to enhance classroom practice by making websites for his students in the early days of the Internet. His interest exploded with the realisation of the power of tools such as Moodle. Vinny began using Moodle in 2004 and has gone on to train hundreds of teachers, while regularly presenting at educational conferences in South East Asia including Keynote speaker for the 2013 Australian Schools Moodle Moot in Sydney. In addition, he is also a published author and eLearning consultant.
Compare Pricing and Value for Money
While cost should not be the sole determining factor, it is essential to compare pricing options and assess the value for money offered by different training providers. Consider the training duration, courses provided, post-training support, and any additional services or resources included in the training package.
How much does learning management system training in Kuala Lumpur cost?
Our LMS training can vary in cost depending on several factors.
Course Duration and Complexity
Courses with extended durations, covering a wide range of topics and involving complex concepts, may be priced higher due to the extended investment of time and resources required.
Training Schedule and Course Fees

Our training sessions commence at 9:00 am and conclude at 4:30 pm with an hour-long lunch break. As for the fees, our regular face-to-face 2-day course fees are:

We also provide a 10% group booking discount if three or more participants from the same organization attend the same training.

Please contact us for group booking inquiries or any specific questions regarding our training programs.

Note: Prices and discounts are subject to change. Please confirm the latest information with our team.
Customization and Personalization
If you need customized or personalized LMS training content tailored to your specific requirements, we are happy to provide that. We adapt our materials and delivery methods to address your unique needs. The extent of customization and the duration of the training may impact the overall cost.
Certifications
We issue a Pukunui certificate to show that you attended our training.
Additional Services and Support
If you have any questions or require further assistance, we are here to help. We take pride in being a team of dedicated individuals who are committed to providing excellent customer service. So, if there's anything you didn't quite grasp or if you need additional support, don't hesitate to reach out to us by sending an email. Our friendly and knowledgeable team will be more than happy to assist you in any way we can.
Group Discounts and Corporate Packages
If you are enrolling multiple participants from the same company or interested in group discounts, inquire about corporate packages or bulk enrollment options. We often offer discounted rates for organizations that enroll a certain number of participants. These group discounts can make LMS training more cost-effective for companies seeking to train their teams.
Return on Investment (ROI)
Lastly, consider the potential return on investment (ROI) of LMS training. While the cost may be a significant factor, it is essential to evaluate the long-term benefits and value that the training will bring. A well-implemented LMS training program can improve training efficiency, employee productivity, and overall organizational performance, leading to a substantial ROI.
HRD Corp Moodle Courses
Pukunui is a certified training provider for HRD Corp, formerly known as HRDF, offering high-quality Learning Management System (LMS) training, with a focus on HRD Corp Moodle courses. Their training involves the use of the Moodle LMS platform and BigBlueButton for video conferencing.
The Human Resources Development Corporation (HRD Corp) is a Malaysian statutory body that aims to provide professional training programs to the country's essential industries. As an employer registered with HRD Corp, costs incurred in training or upskilling staff can be reclaimed if the training is delivered by an HRD Corp certified training provider like Pukunui. This means companies can recover costs for training fees, materials, venues, meals, and transportation.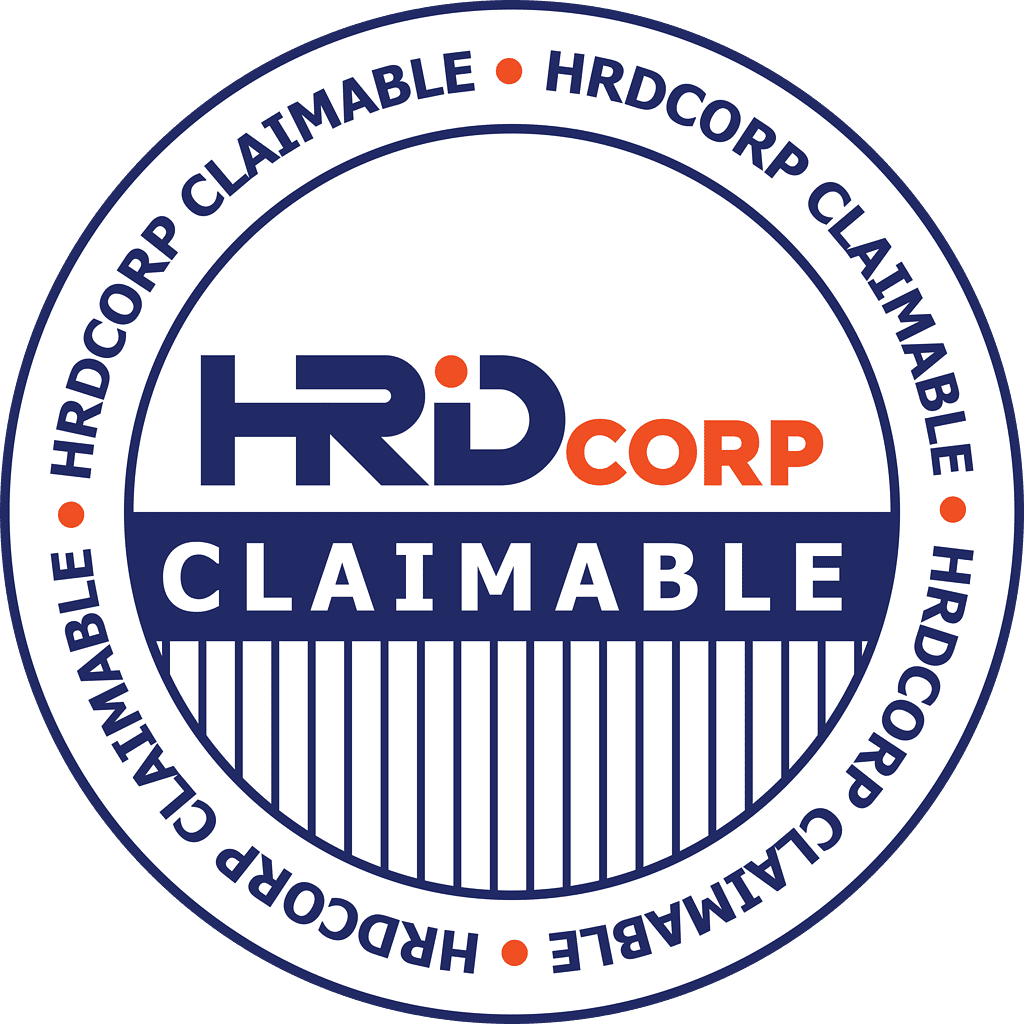 Pukunui offers a range of both standard and special Moodle courses. The standard courses include the Pukunui Course Creator, Pukunui Masterclass, and Pukunui LMS Manager, targeted at educators, business trainers, administrators, and LMS course leaders.
From Start to Success with Pukunui's LMS Training Sessions
Pukunui takes pride in offering high-quality, tailored training courses designed to meet your specific needs and learning objectives. We prioritize engagement and interactivity in our courses and ensure that experienced instructors, who are experts in Moodle™ and BigBlueButton platforms, lead them. Attending our training sessions will equip you with the knowledge and skills required to effectively use Moodle™ software, enabling you to reach your learning goals.
Flexibility and Personalisation
One of the standout benefits of attending Pukunui's training sessions is the flexible and personalised approach we offer. Regardless of your level, be it beginner or experienced user, our courses are customisable to suit your individual needs. We have onsite training options available that allow a trainer to come directly to your workplace or institution, providing hands-on instruction. Alternatively, our online training sessions provide the convenience of participating from anywhere with an internet connection.
Wide Range of Course Options
Apart from the flexibility and personalisation we offer, Pukunui boasts a wide range of course options. Our courses cover all the essentials of Moodle™, including more advanced topics such as e-learning and blended learning. We have dedicated courses for educators, empowering them to use Moodle™ effectively in their classrooms. No matter your learning objectives, we have a course available to help you achieve them.
Training Courses Using Moodle™ LMS Pukunui Course Creator – For Teachers and Trainers
If you are an educator or a business trainer venturing into Moodle™, our two-day Pukunui Course Creator training is perfect for you. This training provides an overview of Moodle™ and instructs you on how to use its key resources and activities effectively. By the end of the course, you will be familiar with navigating the Moodle™ interface and have created a "Sandbox" course using key tools. The course covers the following topics:
Getting Started
Encouraging Communication
Uploading Files and Creating Resources
Moodle™ 2 Repositories and Multimedia
Setting Assignments and Managing Submissions with Groups
Building Quizzes and Online Exams
Enabling Collaboration through Wiki Activities
Eliciting Student Opinions via Feedback and Choice Activities
(Result-driven discussion on other Moodle™ tools is available upon request.)
Pukunui Master Class – For the More Experienced Moodler
Our two-day Pukunui Master Class is designed for experienced Moodle™ users seeking to expand their online learning experiences. The Master Class assumes a basic understanding of Moodle™, covering little-known tips and tricks to optimize Moodle™ sites and course pages. This course focuses on innovative and creative ways to improve the use of Moodle™ for online learning. The class allows time to apply new ideas learned and includes topics such as:
Getting Started
New Activities
Moodle Repositories
Tracking User Access and Completion
Improving Navigation
Creating Engaging Content with Conditionals
Customising Roles
Using Advanced Activities
Pukunui LMS Manager – For System Administrators and Site Managers
The one-day Pukunui LMS Manager training is designed for those overseeing a Moodle™ site. The training covers a wide variety of site settings and focuses on administrative tasks specific to system management. The topics covered include:
Site Settings
User Accounts, Roles, and Enrolment Methods
Managing Plugins
Managing the Site Front Page and Course Shells
Using Logs and Reports
The training is tailored for those in charge of managing the LMS site's processes and policies, rather than course creation using Moodle™ software.
Support and Resources
Another reason to attend our training sessions is the support and resources we provide to our learners. Our highly experienced instructors are always available to answer questions and provide guidance. Additionally, we give learners access to a wealth of online resources, including instructional videos and step-by-step guides, to supplement the training sessions and ensure your success.
Don't delay your journey to mastery. Invest in Pukunui's LMS training sessions and unlock your potential!
Attend Pukunui's LMS Training and Invest in Your Success
Attending one of Pukunui's training sessions is an investment in your success and proficiency in using the Moodle™ platform. By gaining a thorough understanding of Moodle™ software, you will be capable of creating engaging and effective learning experiences for your students or employees. This investment can lead to improved learning outcomes, increased productivity, and drive success for your organization. So why wait? Take the first step towards success by signing up for one of our training sessions today!
Face-to-Face Training / Onsite Training
Pukunui offers face-to-face or onsite training options that bring the instructor to your workplace or institution. To ensure a productive learning environment, each participant needs to have access to a computer and high-speed internet connection. It is recommended to have a whiteboard, markers, and a data projector with a screen available for optimal training experience.
Please contact us to discuss your specific training requirements. If you have colleagues or a group interested in the same training, inquire about our 10% group booking discount for three or more participants from the same organization attending the same training.
Online Training
Pukunui understands the need for convenience and accessibility in today's fast-paced world. That's why we also offer online training sessions using web-based technologies such as Skype, Google Hangouts, and BigBlueButton. Our online training sessions allow learners to participate from anywhere in the world as long as they have an internet connection. This flexibility makes our training accessible to clients in remote areas and provides greater flexibility in scheduling.
Testimonial

The topics covered in the training appear to be relevant and essential for anyone who wants to use the LMS effectively.

The course setup and student assignment sections, for example, help participants understand how to create and manage courses and assign students to these courses.

The discussion on assessment tools and content editing also helps participants learn how to upload assignments, quizzes, tutorials, and other course content onto the LMS.

Ms Putri's way of delivery which was layback and well- prepared made it easy to understand.

Overall, it seems that the LMS 101 training was well-designed and informative, and participants found it helpful in their LMS usage.

Arif Fahmi Bin Adnan – Senior Executive, Academic Management & Development at the University of Cyberjaya
Investing in Pukunui's LMS training sessions provides a pathway to success in effectively using the Moodle™ platform. With flexible face-to-face and online training options, professional instructors, and a wide range of course offerings, we are dedicated to meeting your specific learning objectives.
Don't miss out on the opportunity to continuously develop your skills and achieve excellence in e-learning and training management. Contact us today and embark on your journey to success!