Selling your elearning courses has never been easier. Elearning has seen a massive surge in popularity since the pandemic began in 2020. That's why it can really pay to sell access to your elearning courses to the public. However, you need to make sure you have a good LMS in place for it work. 
Pukunui has helped several clients profit from selling their courses online. Here are a couple of case studies that showcase how we did that.
Setting up to sell your courses via WordPress
Client 'A' delivers face-to-face courses that help expat women in Malaysia find employment. They run various classes on CV writing, interview technique, and setting up companies.
The managing director approached us looking for a quality elearning site, plus a website revamp. Ultimately, she wanted to take their classes to the next level and run blended learning sessions, face-to-face sessions, and fully online courses for their clients.
However, at the time, they were frustrated with their old Drupal-based website, which was 'locked down'. Any changes they wanted to make had to be completed by the hosting company, and they didn't have the admin access they needed.
The first thing we did was to set up a modern-looking WordPress website, customised to fit their branding and ran some WordPress training for them.
All our client sites come with full admin access. That way, they could create most of the content themselves, turning to us from time-to-time for technical support.
The next part involved setting up a Moodle site. We decided to use the popular Moodle theme Enlightlite, again with some customisation to fit their branding. 
Lastly, we set up an integration between the two sites so that users could purchase courses on the WordPress site, via WooCommerce and be automatically enrolled on to their Moodle courses, with Moodle accounts created and signed into the Moodle site.
The whole project was completed in around two weeks, and the team said it gave their business a real boost.

LinkedIn Integration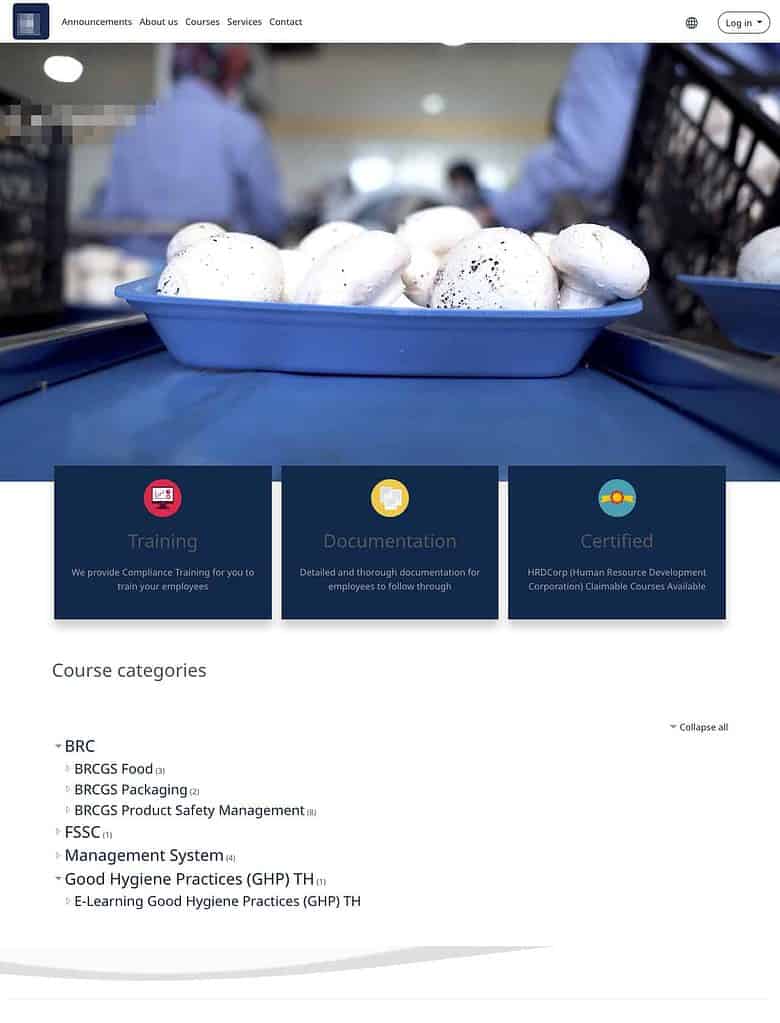 Client 'B' wanted to sell access to their courses, using two main markets. The first market segment was made up of individuals who followed the company on LinkedIn. The second target was corporate HR staff from various companies.
The solution we built included:
Two separate authentication methods, one for each of the two groups: single sign-on for those with LinkedIn accounts, and email registration (with admin approval – a third party Moodle plugin) for the corporate HR staff. 
A payment gateway, using iPay88 – a popular payment provider here in Malaysia – allowing local users to easily purchase courses. 
Once users had access to the courses, they could share links from within the LMS to LinkedIn, Facebook and other social media platforms, using a custom social share block that we created.
Lastly, we included our custom Moodle theme 'Boleh', with a video header, so that the client could use the site to advertise their courses.  
Drop us a message or leave a comment if you are looking for help selling your elearning courses.