Pacific Disaster Center's LMS for government organisations across Asia
The Pacific has its fair share of natural disasters. That's why it helps to have experts analyse conditions and threats, then present that information in real time to the relevant authorities. Pacific Disaster Center (PDC) provides analysis and early warnings to governments across the pacific region. As such, they understand how critical it is to have an LMS for government institutions to keep local officials highly trained.
PDC approached Pukunui back in 2018 to help transfer their training content – at that time delivered entirely face-to-face – onto an online platform that was user-friendly and flexible. Moodle was the perfect fit.
A flexible and adaptable learning platform
Our first project involved setting up a training program, a specifically designed LMS for government officials in Indonesia. After our developers built the main Moodle platform to host the program, we set about transferring the training materials – all on Microsoft Word documents – into interactive training modules. We did this using several features, such as Moodle Book Activities and screencasts.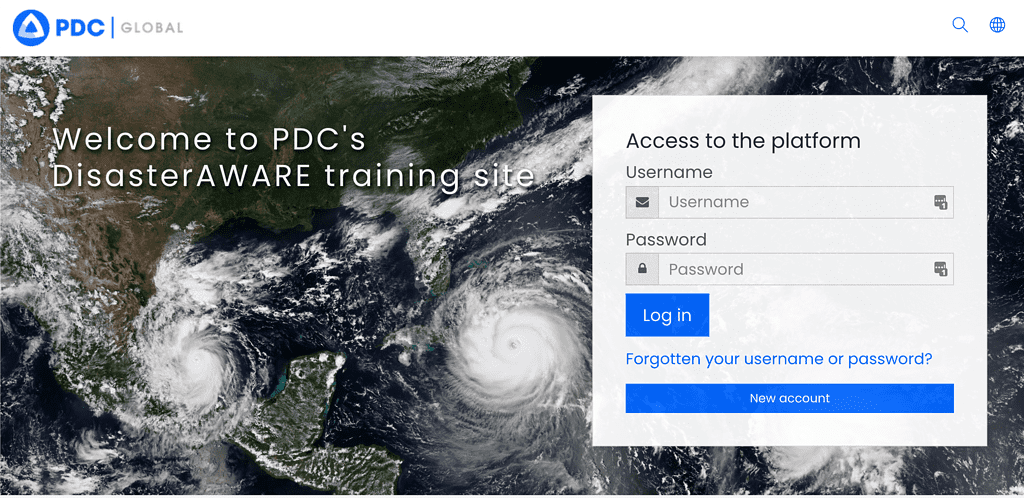 All the content is diversified so that individual users with different needs can access the course at different levels. Everyone is essentially taking the same course, but the content is tailored to how they respond.
The model is extremely flexible. One group of users receive training solely from the Moodle platform. Others work with a blended learning pathway, whereby some of the training is completed online and the rest in a live classroom environment. In other cases, learners are assisted by an online instructor in a live virtual class.
"All the content was broken down into bite-sized pieces," says Asia Program Advisor at PDC, Victoria Leat. "There were lots of different activities and our teams responded well to the training platform, especially as none of them were proficient with Moodle beforehand."
Learners are assessed by way of a quiz every time the user has read the material on a particular topic. To help maintain engagement, quiz questions are set in a variety of styles, including short answer, drag-and-drop, labelling and image selection; all of which are automated in the system and assessed without any human involvement.
In fact, Moodle was programmed to tailor the delivery of content based on individual quiz responses. Depending on how well the user answers the questions, they are then directed to relevant support materials that help get them ready for the virtual class. At the end of the course, users receive an automated certificate of completion.
Once Pukunui had created all the training content in English, we had it translated into Indonesian so the program could be properly accessed by those more comfortable using their own language. This was critical to the success of the project and helped improve user engagement.
The Indonesian government were impressed
The project was delivered to PDC and the Indonesian government on time and on budget.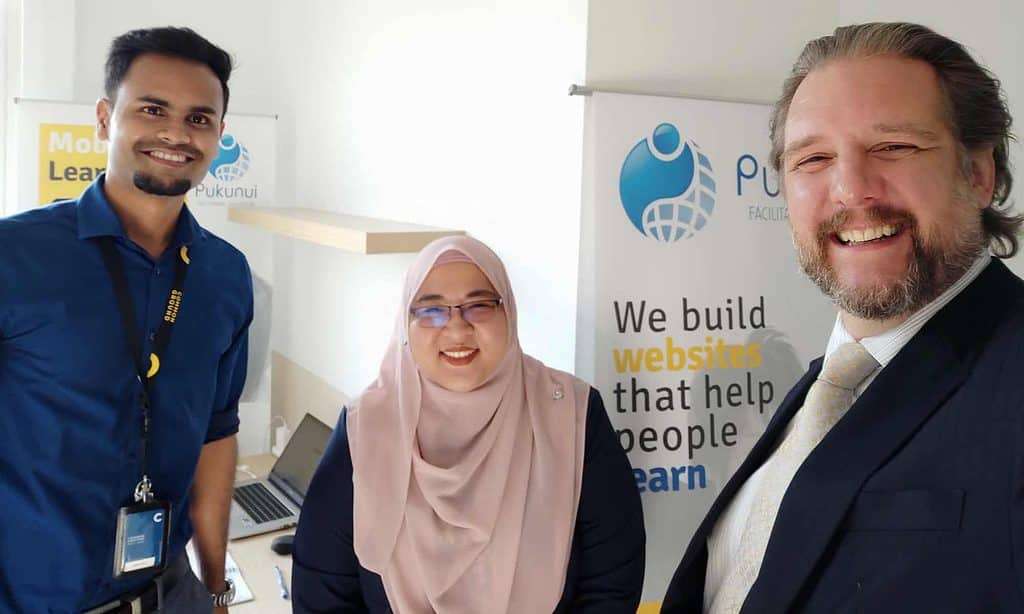 "We were very happy with the end result," says Victoria Leat. "Vinny and the team at Pukunui were easy to work with, and patiently managed all the feedback from a variety of stakeholders very well. "The Indonesian government were impressed, too, and have formally endorsed the training program for use by their staff. We have since rolled out a similar program in the Philippines along with a version of the course in other areas of the region."
In the next stage of development, Pukunui will tailor the content for Laotian, Thai and Vietnamese users, so the training can be rolled out to a wider audience.
The online training program was developed before the onset of the Covid-19 pandemic. It proved to be a timely intervention when the world collectively faced a very significant disaster, and travel was severely restricted. Thankfully, the well-trained operatives in Indonesia were ready to help out.
If your organisation would like to transfer some or all of your training programs online, contact Pukunui for a consultation. You can find out more here.