Skills Card is a freely available plugin which is used to show all completed competencies by users in the Moodle LMS platform. This is one of the many plugins recently developed by Pukunui's in-house team, and has successfully been published on the Moodle Plugins directory.
Overview
Following the successful releases of our Scratchpad and Completed Course plugins, our Skills Card plugin is another custom plugin that's compatible with Moodle 4.0 and later versions. This plugin is designed to list out all the competencies that a user has completed. And for those of you who are unaware – The Competencies feature is one of the many powerful features available in Moodle used to describe a learner's level of understanding or proficiency in specific subject-related skills.
Feature
The Skills Card can be added to the dashboard of users as a block so users can easily view how many competencies they have completed.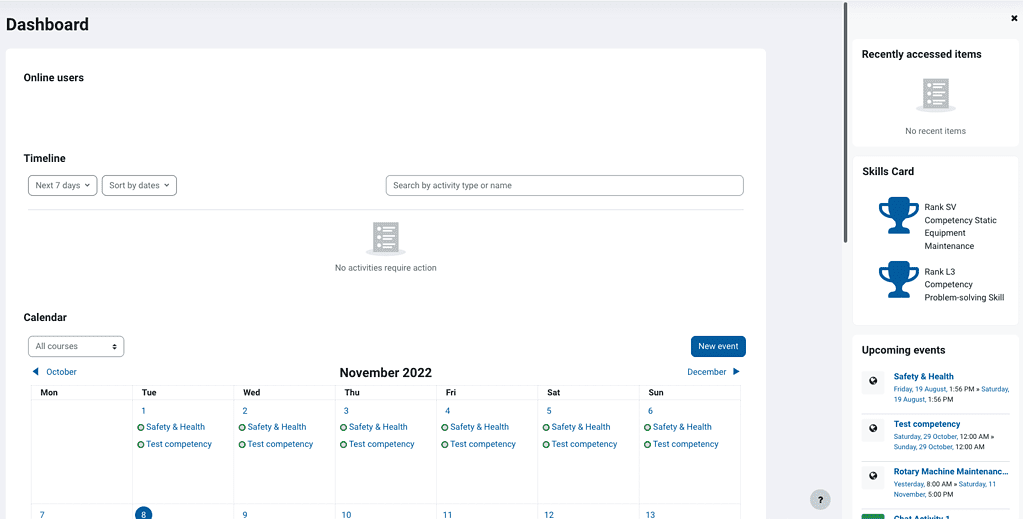 How to install and configure the Skills Card plugin?
Simple. Head over to the Moodle Plugins directory and search for "Skills Card". Alternatively, you can go directly to this page.
And if you'd like help and support on how to get the best out of this plugin or even how to set up competencies in your LMS, shoot us an email and we'll be happy to help.