E-learning offers a convenient and cost-effective way to learn in Malaysia, with the added benefits of flexibility, personalisation and easy access from anywhere with an internet connection. With these advantages, e-learning has become increasingly popular in Malaysia, allowing students of all ages to get the education they need without being limited by geographical or financial constraints.
What are the Benefits of E-Learning in Malaysia?
Accessible at Any Time
One of the main advantages of e-learning is the flexibility it offers. Students don't need to be in a physical classroom or follow the traditional timeline of classes and exams. Instead, they can access course material anytime and from anywhere with an internet connection. This makes e-learning ideal for students with busy lives, as it allows them to fit their studies around other commitments like work or family life.
Convenient Learning Formats
In an e-learning environment, students can access course material in various formats. These could include written articles and documents, audio files, video lectures, online quizzes and more. This means that students can find the learning format which suits them best and work through the course material at their own pace. Furthermore, some courses may also offer live chat support or webinars allowing students to interact with tutors and ask questions in real-time.
Cost-Effective Education
E-learning can be an incredibly cost-effective way of furthering your education. Costs for attending physical classes and purchasing course materials can often add up, but e-learning enables students to reduce these costs significantly or access courses for free. For example, many courses have no registration fee and provide students with free or low-cost materials including resources, modules, summaries and more.
Structured Courses and Guided Learning
E-learning provides students with an opportunity to take part in structured courses that come with step-by-step instructions and feedback. This helps them to stay on track as they learn and encourages them to follow the recommended content order, which is an important part of successfully completing e-learning courses. Additionally, learners can develop greater self-discipline with guidance from their tutors or instructors who can provide direct feedback after each unit has been completed.
Variety of Subject Matter
E-learning courses offer learners in Malaysia access to various interesting and applicable subject matter. This ensures that students have the opportunity to choose the options that suit their skillset and interests, providing them with a more comprehensive academic experience. For example, learners can select from business topics such as digital marketing or accounting, or opt for creative disciplines such as web design or photography. By having the option to focus on specific interests, learners can build knowledge associated with a particular field faster than with conventional learning methods.
Addressing eLearning Challenges in Rural Malaysia
According to this study, where students live and their surroundings affect how well they can join and benefit from e-learning programs. Students living in rural areas often face more issues with technology and internet connections, have a harder time focusing on learning, experience physical health problems, feel lonely, and struggle with digital tools compared to students in cities. Even though students in Kuala Lumpur are a special case, the overall findings show that students in rural areas, especially in Sabah, Perlis, and Malacca, face more challenges and should be given extra attention to make sure they have the same chances in education as city students.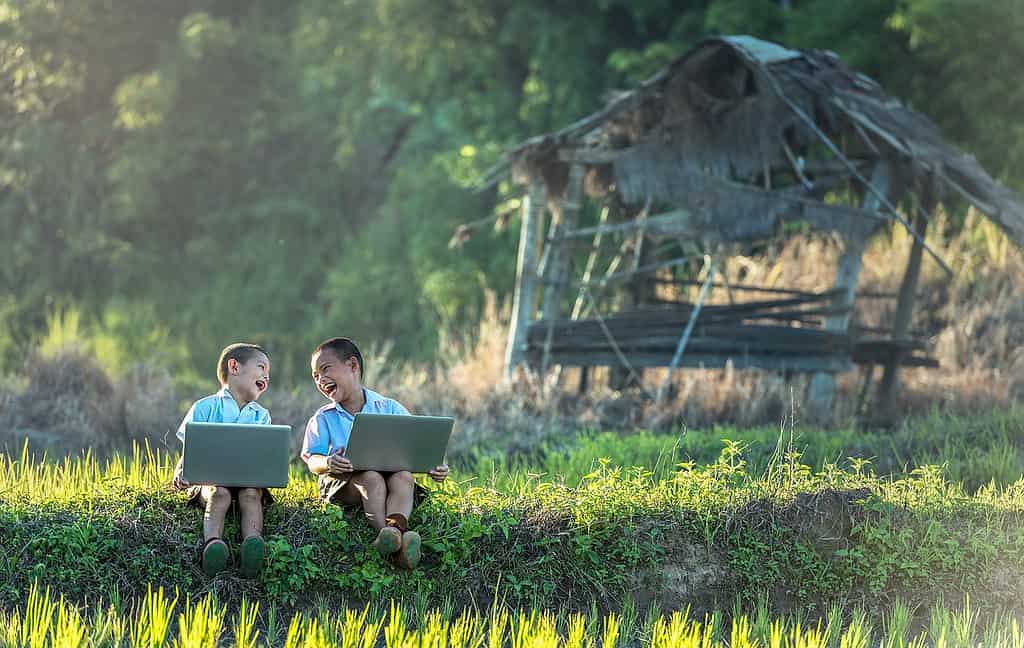 These findings are crucial for the people in charge of making policies and the government to improve e-learning for everyone in Malaysia. It's important to consider the different needs of students in different places and work to improve basic facilities so that all students can easily access e-learning. Other important issues, like mental and physical health during e-learning, should also be looked at and addressed by those in charge to make sure students stay healthy and happy.
This study also suggests that teachers, professors, and tutors who are part of the e-learning process should work on their teaching skills. Good teaching methods, along with solving technology, connection, and digital literacy problems, can help students do better in school and feel less lonely. Furthermore, this study adds important information to the limited research on e-learning challenges based on geography and maps during the Covid-19 pandemic. The new insights from this study will definitely help us understand and improve e-learning in Malaysia's education system.
Frequently Asked Questions about Elearning in Malaysia
What is the website for E-Learning in Malaysia?
The website for Digital Educational Learning Initiative Malaysia is https://delima.moe-dl.edu.my/ the official site of the Ministry of Education. The site provides access to a range of online learning resources and provides information about various e-learning initiatives currently underway in the country
Can E-Learning work in Malaysia?
E-Learning is rapidly transforming the education system. Online learning in Malaysia and the latest e-learning tools and technologies are aiding both educators and learners by providing new ways of delivering course material as well as providing an immersive learning experience. With its support in the form of increased digital access and its various applications, E-Learning could help to revolutionise education in Malaysia.
What is an example of an E-Learning platform in Malaysia?
There are a variety of popular e-learning platforms in Malaysia, such as Schoology, Google Classroom, Moodle, Canvas and Blackboard. Each platform offers different features and functions for students to interact with the educational material and practice their skills.
What is the most popular LMS in Malaysia?
The most popular learning management systems in Malaysia are Moodle, Blackboard, Canvas and Sakai. These systems provide a comprehensive range of features to support effective eLearning course delivery that can be customised according to individual needs. They also come with multi-language support and are designed to offer powerful yet easy-to-use functionalities for both instructors and learners.