The Challenge Faced by Tuition Centres
Tuition centres like Top Scholar Education Group (Top Scholar) are dynamic learning environments that go beyond traditional memorisation-based methods. As innovators in the education sector, Top Scholar's approach to learning focuses on student empowerment, confidence-building, and cultivating a positive mindset. Their educators, Aaron and Alex Tan have had a great impact on their learners with their Simple, Effective, Engaging (S.E.E.) approach, amassing over 18,000 students and 94,813 followers on social media​.
However, as tuition centres like Top Scholar grow, they face a common problem: managing the rapidly expanding student base and ensuring an efficient, seamless learning experience in their digital learning environment. Top Scholar needed a robust Tuition Centre Learning Management System (LMS) that could cater to their unique teaching methodology, handle an increasing number of students, and provide support for Android and Apple mobile applications.
The eLearning Solution for Tuition Centres
Pukunui, an expert in building powerful and user-friendly Moodle™ eLearning websites, provided Top Scholar with the perfect solution. We developed a custom LMS tailored for tuition centres, addressing Top Scholar's specific needs and maximising the benefits of online education tools for tuition​.
To cater to the high demand of concurrent users, we provided our annual Moodle Gold+ Hosting service. This allowed up to 100 users to access the LMS simultaneously, ensuring seamless online learning for tuition students. The service included unlimited user accounts and courses, and plenty of storage, meeting the demands of Top Scholar's expanding resources.
We used a custom theme for Moodle, creating an engaging interface for students and teachers. We also set up Android and Apple Developer IDs for Top Scholar – more on that in a moment!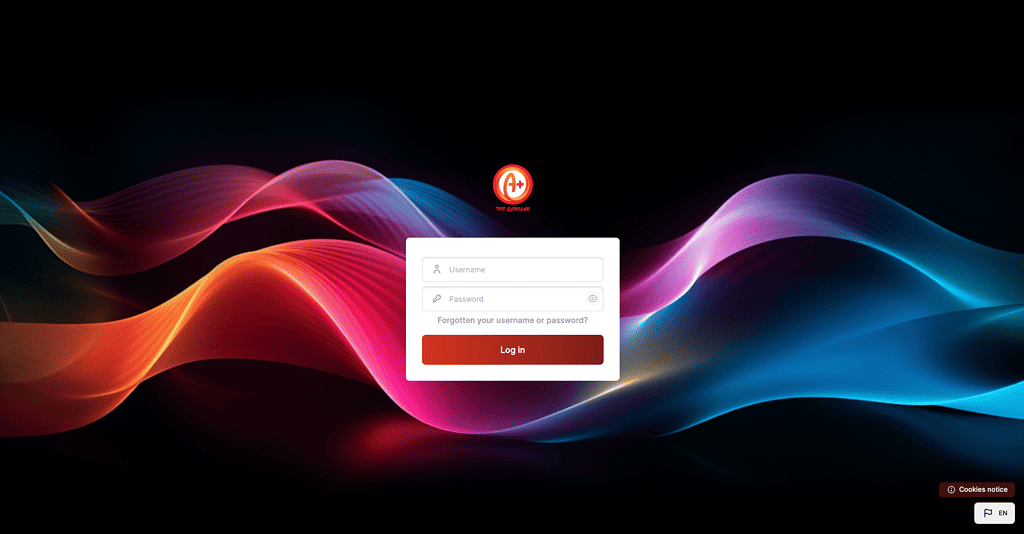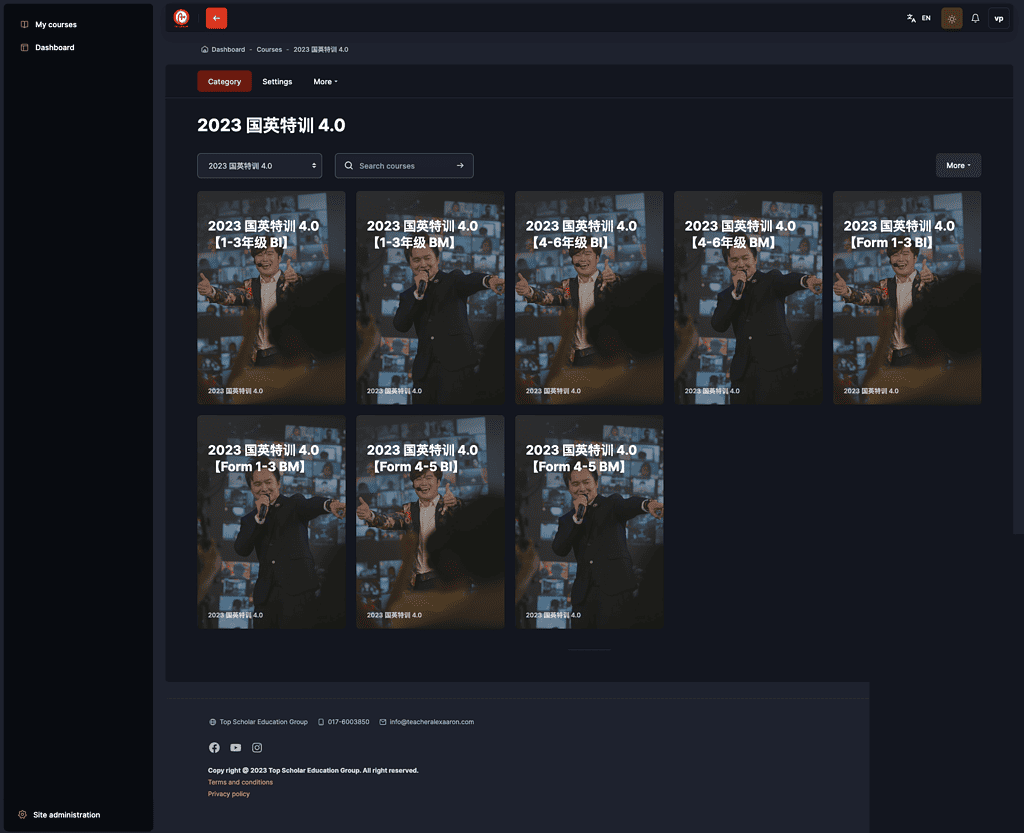 We also built some custom reports within the LMS for efficient administrative tracking, such as monitoring homework marked by teachers.
Recognising the need for mobility in learning, we created a Customised Moodle Mobile App. This app, branded for Top Scholar and available on both iOS and Android, provided students with faster login options (no need to find the site URL) and offline content access. It also gives notifications for both iOS and Android devices, keeping students updated on their courses.
Custom Moodle Mobile App from Pukunui – Empowering Your Learning Experience

Premium Branding: Get a premium-branded app with a branded splash screen that reflects your institution's identity.
Customisable Design: Enhance your brand visibility with customisable options such as logo and colour scheme.
Faster Login: Enable quick access for your students with simple username and password login.
Offline Access: Allow users to download content for offline access, ensuring learning is never interrupted.
Notifications: Stay up-to-date with the latest course updates and notifications available for both iOS and Android.
Support: Get help desk support for your site administrator including troubleshooting, advice, general help and consultancy.

Remember, with Pukunui's custom Moodle mobile app, you're not just choosing an app, you're choosing an enhanced learning experience.
As part of our commitment to Top Scholar's success, we also provided help desk support for them, providing troubleshooting, advice, general help, and consultancy. We also included a free 2-hour kick-off admin training to help Top Scholar effectively manage their new LMS.
Finally, we installed the Zoom plugin for seamless integration with the LMS, enabling meeting/webinar creation and easy access.
The Impact of Moodle on Tuition Centres
As a result of Pukunui's solutions, Top Scholar now boasts a robust, custom-built LMS hosted at alexaaronschool.com. The new system provides an effective virtual learning environment for tuition, enhancing student engagement and outcomes. The custom mobile app supports flexible, on-the-go learning, while the custom reports aid in efficient management and decision-making.
Our partnership with Top Scholar is a testament to how Pukunui, with its expertise in Moodle™ eLearning websites, can transform the digital learning platform for tuition centres, providing innovative, tailor-made solutions to meet the unique needs of each tuition centre.